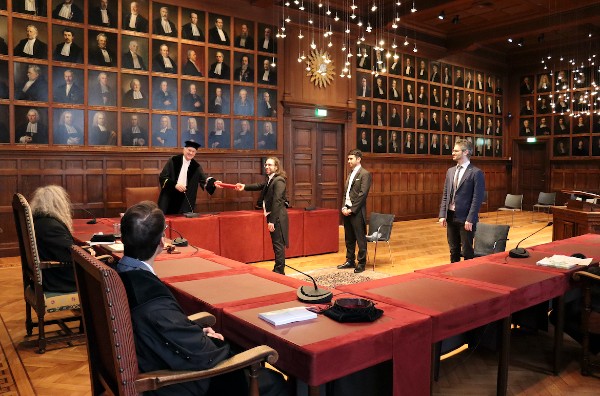 PhD defenses - dr. Siamak Farshidi successfully defended thesis about Multi-criteria Decision Making in Software Production
16-Dec-2020
Dr. Siamak Farshidi defended his thesis successfully on the 2nd of December about multi-criteria decision making in software production. His promotors are Prof. dr. Sjaak Brinkkemper and Prof. dr. Hajo Reijers from Utrecht University, co-promotor dr. Slinger Jansen. The committee was made up of renowned VERSEN members, Prof. dr. Gabriele Keller, Prof. dr. Alex Telea, Prof. dr. Patricia Lago, Prof. dr. Diomidis Spinellis, among others.
For more information, please see https://siamakfarshidi.nl/thesis-defense.html
Siamak is now working at the UvA as a postdoc en the Envri+ project.